Meet Our Team

CHRIS BURKES
I have been in the insurance business for more than nine years, and I am licensed and serve clients in Mississippi, along with a number of other states. I have extensive knowledge of the Medicare program and the insurance products available for its beneficiaries.
I am very grateful for the trust placed in myself and The Burkes Group by so many unique and valued clients, and I am most proud of the wonderful relationships that have developed over the years through the course of our doing business.
I am a lifelong resident of Mississippi. I attended the University of Southern Mississippi and Belhaven University. I have both a Bachelor's and Master's degree in Business Administration. I am married to my high school sweetheart, Caitlin. We have two boys: Brandon, who is 10…and Ian, who is now 5 and a maniac!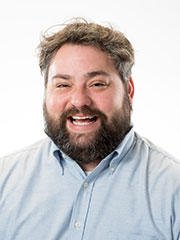 RYAN MITCHELL
Ryan Mitchell is a licensed insurance agent and lives in Ridgeland, MS. He has worked for The Burkes Group for four years and has served and gotten to know so many of our valuable clients. In addition to client services, Ryan performs a number of management and vital business functions. A former Texan, Ryan has served in the US Army for more than 6 years. He is proud of his unparalleled customer service, and his ability to provide solutions to those in need of help. We depend on him greatly, and you can too.
MATT FARMER
Matt Farmer is a licensed insurance agent and lives in Belhaven, Jackson, MS. He is the youngest member of our team in terms of years on staff here, but he has grown in leaps and bounds in his understanding of Medicare and how to best help and support our clients. Matt is a native of Mississippi… and his travels, along with his adventures and achievements, in both customer service and sales, are too numerous to list. Matt is a huge international soccer fan and enjoys pulling for his favorite team, Everton. Matt is a valuable member of our team, and is ready to be of value to you too.
---